App Development Cost: The Definitive Guide [2019]
Skyrocketing your app into the 1% elite doesn't necessarily mean that you have to pour millions into app development – there is no definite "one number fits all" price for this project. According to Clutch, leading app developers earned around $170K per mobile app project. But this doesn't mean much – estimating the final amount of investment requires a closer look at your specific plans and objectives. Let's run you through considerations that will shape your budget.
It's a given – you want to find the most affordable option to save app development cost, and the pace of the IT industry allows you to have your choice of teams. Keep in mind that each of them has its pros and cons.
Cost of App development in Australia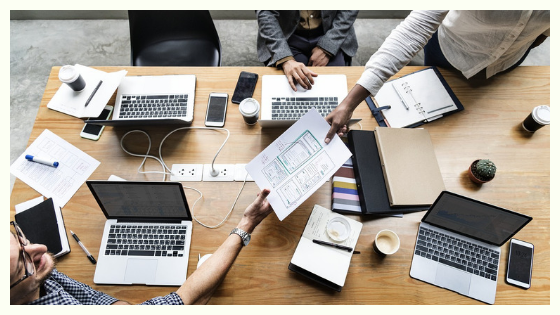 The easiest and safest way is to work with an established app development company (the accent here is on established). This type of partner will be involved in the development process from beginning to end – with expert teams dedicated to each stage of your app's creation.
Reputable app development companies have the most experienced professionals with a hefty portfolio of successful projects, they are at an arm's length throughout the entire development process and can be held fully accountable for their results.
Technical Co-Founder
Another convenient option is a technical co-founder who works for the percentage of potential revenues, but there is a twist – it is a possibility reserved exclusively for people who are already experienced and well known in the business.
Outsourcing
Then there is outsourcing – one possibility is hiring a remote team in countries where you can get high-quality service for a fraction of the price you'd pay in your native country. This comes with its risks – less transparency, less communication, and less accountability, leading to more uncertainty when it comes to the quality of the final product. The foreign team doesn't necessarily mean lack of experience or knowledge – it merely requires more of your work and personal investment to pick the right team and keep things in check.
Freelancers
Finally, there are freelancers. Even though they are the cheapest option, don't expect genuinely good freelancers to work for peanuts – the most affordable option are people who work for USD$50 per hour, but the ones with portfolio typically won't go under USD$250 hourly rate. Also, hiring different people for each stage of the development process requires a lot of management overhead in the form of supervision on your side.
The best way to decide how and to whom you should give this job is to go through the list of things your app needs – and each of them has its price tag.
App Development Cost Breakdown
| | | |
| --- | --- | --- |
| Types of Apps | Estimated App Development Costs* | Average |
| Simple Apps | $50k – $100k | $75K |
| Basic Database /API app | $100K – $150K | $125K |
| Multi-Featured/Enterprise Apps | $100K – $250K | $175K |
*Approx estimates
Simple Apps Cost
Simple apps are the cheapest ones – but it is still fairly difficult to get a precise number. As ludicrous as it sounds, app development can cost between $50k and $100k, with an average estimated price of $75K. Don't let this discourage you – a simple app with a few screens, basic functionality, and no data storage don't have to ravage your budget – and there is a lot of maneuvering space for financial negotiations.
Basic Database Cost
Basic database /API app that enables registration, data storage on device and remote server, as well as data synchronization, adds up to the price – which may reach between $100K and $150K.
Multi-Featured/Enterprise Apps Cost
Multi-Featured/Enterprise apps with customized design and several functions could cost up to $250K, or even more, depending on the complexity of the services you're offering. Games fall into this category – and there is no doubt that they are most likely to become lucrative ventures, given that they comprise nearly 82 percent of global app revenue. Their average development price ranges between $100K and $250K – but on a case by case basis, the expenses can go lower or higher.
Additional Features
These are only the basics – don't forget the additional features that may seem like needless nitpicking, but may contribute to your business strategy and growth. Email and social networks login, as well as enabling the app to post on user's social accounts will cost you between $3K and $15K each – and adding these simple features is non-negotiable for your marketing and business strategy.
Enabling users to create their profiles or purchase through your app, or adding the possibility of geo-location will add at least $7.5K for each features' price. However, if you negotiate a features package, many app development agencies are ready to offer you a discount.
Native App
Native mobile apps are the best choice – speedy and sound because they were written in the same programming language as the platform they are made for (Swift for iPhones and Java for Android). Their development cost reflects their smooth performance and pays off in the long run. Why?
Cross-Platform App
For example, famously cross-platform app combine web and phone programming. However, adjusting them to work for different platforms and fixing bugs that may arise from incompatibilities may prove to be more expensive than going with the priciest native option.
Progressive Web Apps
Progressive web apps are sort of a compromise – a web app exclusive to Android, which is available through the mobile browser and offers a user experience similar to the native app. However, keep in mind that giving up on iPhone means you are throwing away a vital chance to monetize your app.  In 2016- 17, Google Play generated $3.3 billion, while the App Store managed to generate $5.4 billion. It is not a good idea to be absent from the market that has almost twice as much monetization capacity than Google Play.
App Designing Cost
When it comes to mobile apps, the design isn't merely the look of things – it is connected to the app's functionality and usability. Visual design and UX (user experience) design go hand in hand and can make or break your app, no matter how good the idea is.
Based on estimates the basic visual design costs around $5K. While UX could add between $10K and $25K to the final price of your product. 
Icon and logo might seem like tiny details in the grand project of app development. But often, these are what hooks users while they are scrolling through the app store. Getting people to click on the flashy icon can cost between $300 and $10K. Once again, your ambitions and audience's sensitivity for visuals will dictate whether you will go with the cheap or pricey option.
Once the users open your app, you also want to engage them and connect with them.  You cannot do that without a good copywriter who will strike the right chord with your target audience. Their services can cost up to $5K.
Surviving the First Year
Once the app is finished and delivered to the app store, some would say that the most gruesome job begins. We don't want to scare you with stats, but it's a cruel world out there. Out of all users who download a mobile app. Less than half of them will open it more than ten times, Statista estimated.
How to Monetize your Mobile App
If you want people to actually use your app. And therefore bring you money, advertising your services is an absolute must. Count that creating the business plan and paid advertising can cost up to $35K.  But savvy strategy including word of mouth marketing, referrals. Even third-party review sites can help you in gaining exposure.
It is highly likely that even if your app is successful, you will have to fix a bug here and there. So further development should be part of your start-up budget. Don't forget the pesky fees, accounting, and legal costs.
Now that you have some directions on how to come up with your budget. In the end, there is a "one size fits all" advice. No matter who you chose, and no matter how tight your budget is. The price should never be your sole consideration. Because paying $250,000 instead of $500,000 isn't saving money. If the final product is a failure – it is merely throwing money into the wind.
"Smartphones and tablets are transforming how and where we consume news and information. The ABC must meet the challenge of delivering content to the audience at a time they want and on the device and format they prefer."

Mark ScottManaging Director, ABC
The Broncos evaluated numerous Fan Engagement solutions over recent years and Gomeeki's passionate & experienced team, combined with their innovative FanTribe platform was the only solution that we believe will deliver a winning mobile experience for our fans.

Terry ReaderChief Commercial Officer, Brisbane Broncos NRL
"Health Partners selected Gomeeki on the basis that the services provided are far more than just an app development house. The relationship to date has delivered Health Partners the benefit of a much deeper insight into digital strategy, the power of Gomeeki's Ubiquity platform and a disciplined, structured development process. As a customer, we have been delighted with the quality and outcomes to date.

Colin LangmeadCIO- Health Partners
Why Gomeeki?
In a growing business where competition is abundant and demand is volatile, working with an experienced app development company like Gomeeki is ultimately your safest bet that your budget will be a smart investment and not a gamble. 
Brands We've Worked With

[activecampaign form=3]