How To Build a Travel Agency App?
So here's the deal; the world is more accessible now than it has ever been before and everyone seems to be traveling. Not only that, but people are never without their smartphones, be it for that perfect scenic selfie or for helping to navigate a brand new town.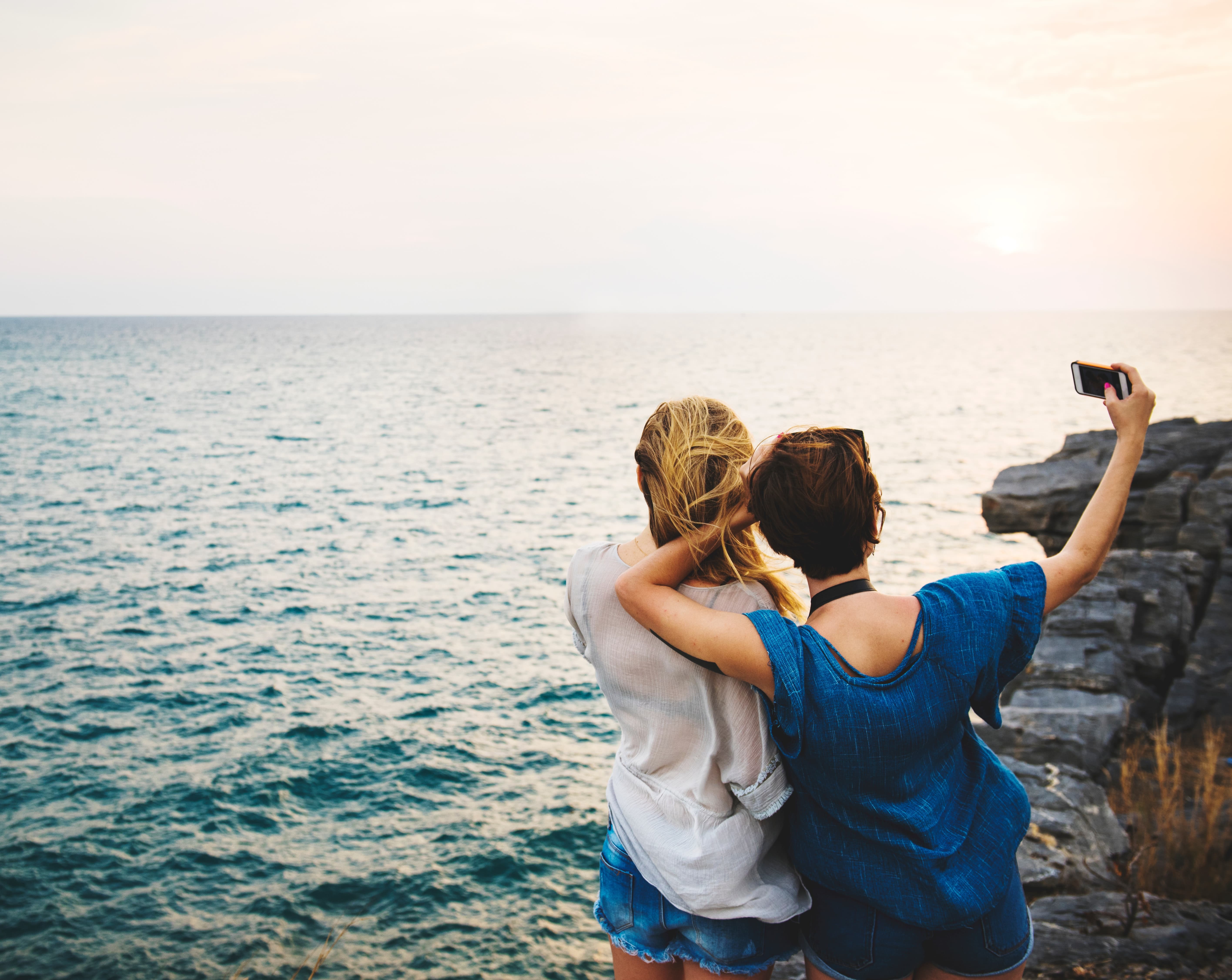 There's truly a place for travel apps in today's society. No longer do trips abroad require military-esque planning and precision. Instead, everyone can rely on their pocket-sized supercomputer to alleviate all of that stress and tension.
Now, this is where you, as the sophisticated app creator can leap into action. With everyone glued to their smartphone, doesn't it make sense to capitalize on this and introduce a helpful, unique and user-friendly application (or app) that will make their lives so much easier?
Bottom line is that tourists and travelers need assistance when visiting foreign soil. Be it to hit up the local Starbucks, find the best park to relax in or seek out that hot spot in town everyone's raving about. Statistically speaking, 52% of all mobile app users employ the services of a navigation app. If you add tourists into the mix, this benchmark jumps to 85%, so it becomes crystal clear that this is a worthy niche to get involved in. Think about other opportunities as well, for example linking in with existing social media. Your app could have a place to upload photos connected in with a customer's Facebook or Instagram page for example, which provides a platform to have your development be the one stop shop for all purposes.
Turn Your Mobile App Idea Into Reality
You might be wondering how you can turn this idea into a reality where YOUR app is being downloaded by hundreds, thousands and hell, millions of users. Put yourself in the traveler's shoes. What would you want from a tourism app? Would it be necessary to include clutter? Of course not, you would want to get to the good stuff right away, with an easy and user-friendly app.
Statistics & Facts
This is crazy but according to Nielsen, the unique audience for travel applications has increased up to 11% in the space of one year (from 123,655 million to 137,225 million). Another interesting fact is that the in-app time spent reached the 2:03 mark, which is 40% higher than the year before. So this means users are spending more time on apps, as long as the content is correct. Therefore, map out a strategic plan of what your app will offer; hotel recommendations, places to grab a bite, the best beaches, whatever it may be; entice the audience and keep them there.
Want to know the best part? Criteo Analytics reports that travel apps for Android of iOS bring 130% more conversion when compared to the mobile browser, so that impressive figure is well worth the effort. This may seem counter-intuitive, as surely customers can just get all the information from the website? The fact is, it's far easier to open up an app that has a slick menu and navigation with clear, concise and easy to tap options than scrolling through a clunky website. This is why it's vital to get the app running smoothly, with minimal fuss and maximum output, so your users can get the maximum benefit.
Monetize Your Travel Apps
It gets better; you can monetize your app with a few different techniques. Typically, a travel app will earn revenue by employing a fee for the services they provide. For ex:  transport, accommodation, and tours. This isn't the only way to generate monies however as there is scope to include advertisements, inbuilt purchases, and a subscription service.
Why Gomeeki?
But here's the kicker; all this is entirely possible with our app development services. To put some specifics on this, every app for tourism needs a geolocation feature. It's one of the vital components of your app that will allow users to accurately decipher their location.
Secondly, procurers of your app would be highlighting key points of interest. Hence, having a visual representation on the mobile device makes this a whole lot easier for them to locate a point of reference for example. The cost comes into play here, however, your users will be seeking out this feature from the very beginning; we're talking from MVP and beta-versions of your creation. There are a plethora of helpful and useful tools that will be employed. If we take Google Maps as an example, the SDK for iOS and Android provides the applications with the map itself. On the other hand, Google Places and Facebook Places give a huge range of access to a database which includes various services such as sightseeing, places to eat and so on.
We can support your travel app development dreams. Our fast growing team of 40+ mobile app developers have experience across iPhone app development, Android app development, native app development, responsive websites, system integration & cloud technologies.
Brands We've Worked With

"Smartphones and tablets are transforming how and where we consume news and information. The ABC must meet the challenge of delivering content to the audience at a time they want and on the device and format they prefer."

Mark Scott

Managing Director, ABC
The Broncos evaluated numerous Fan Engagement solutions over recent years and Gomeeki's passionate & experienced team, combined with their innovative FanTribe platform was the only solution that we believe will deliver a winning mobile experience for our fans.

Terry Reader

Chief Commercial Officer, Brisbane Broncos NRL
"Health Partners selected Gomeeki on the basis that the services provided are far more than just an app development house. The relationship to date has delivered Health Partners the benefit of a much deeper insight into digital strategy, the power of Gomeeki's Ubiquity platform and a disciplined, structured development process. As a customer, we have been delighted with the quality and outcomes to date.

Colin Langmead

CIO- Health Partners
[activecampaign form=3]