More effective than sending emails
98% of recipients read their SMS text messages, 90% within 3 minutes.
Available on any mobile phone
No need to download apps or have a smartphone.
Best way to reach teenagers and young adults
75% of all teenagers text, sending an average of 60 texts per day!
SMS SOLUTIONS FOR BUSINESS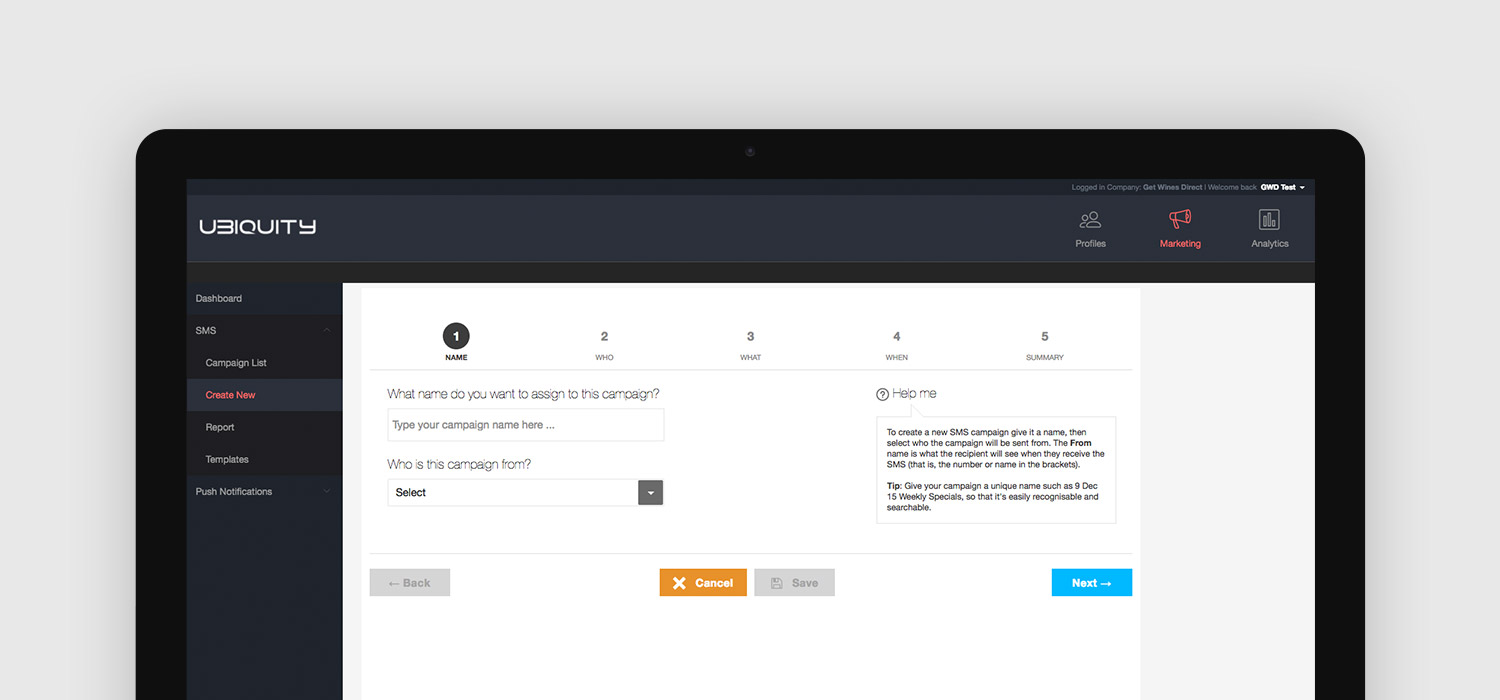 Easy to use Campaign Management Tool
Designed for non-technical team members to effortlessly create and manage 1-to-1 customer communications.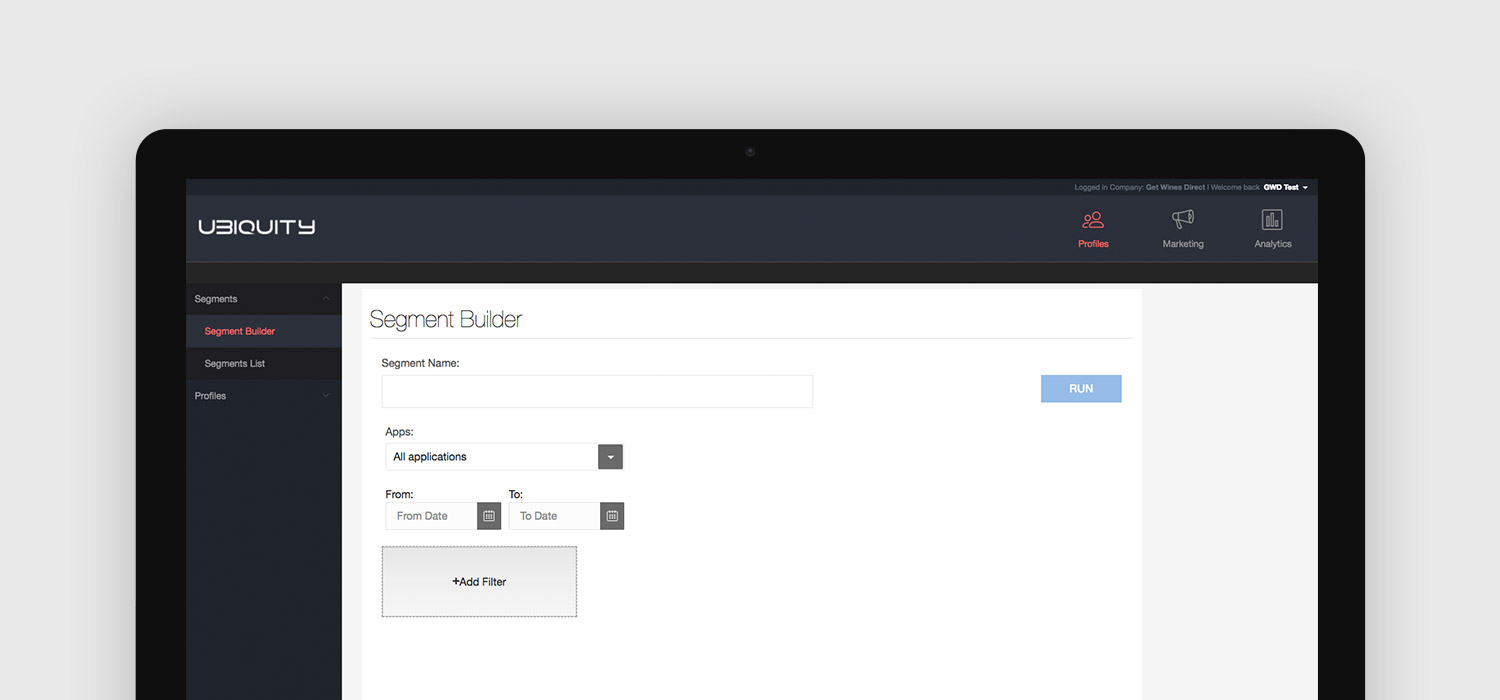 Create segmented groups within your customer base to deliver more targeted messages that increase open rates and conversions.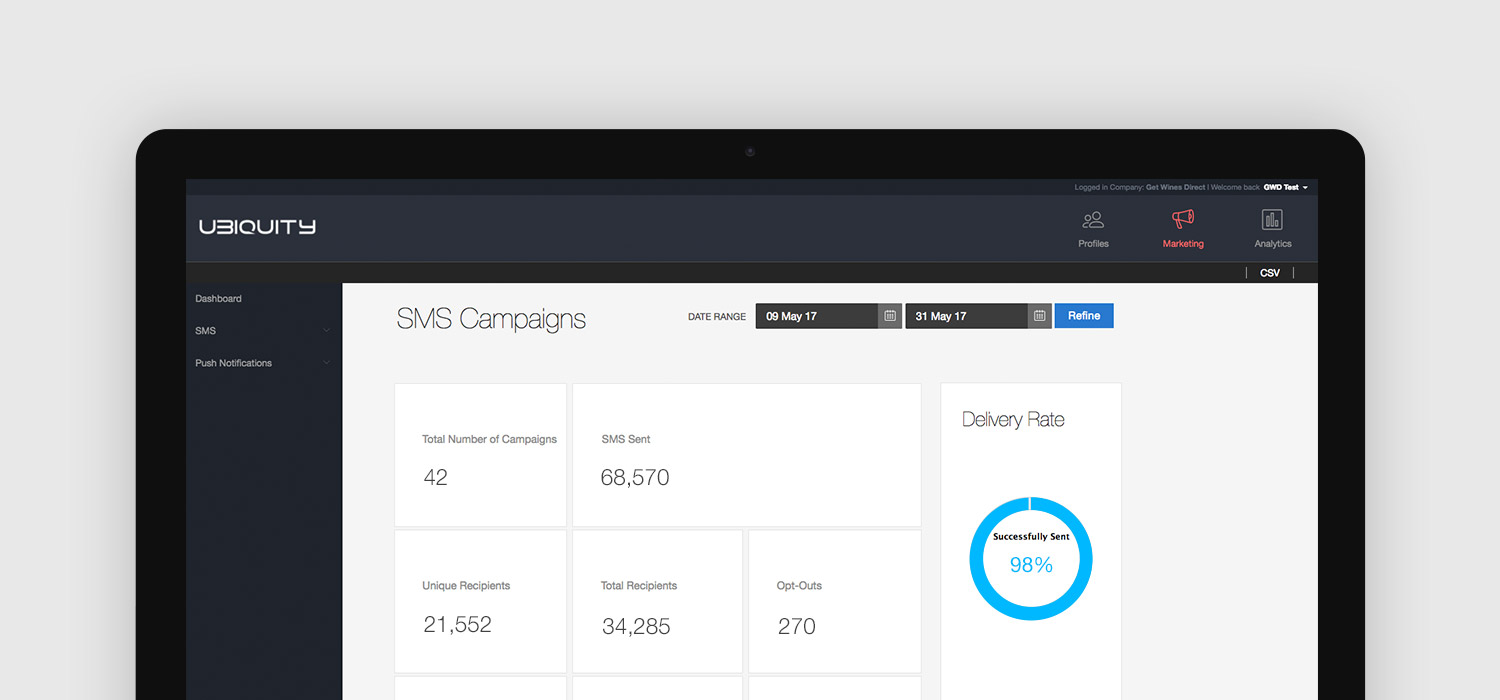 Rich dashboards and intelligent customer-centric analytics that empower your business with the insights for success.
SMS Solutions for Business that Drive Growth
SMS marketing allows retailers, brands, small businesses and organisations to market by text to a wider audience on their mobile phones.
Lead generation allows businesses and customers to capture mobile numbers and names using text messaging. SMS is the preferred communication channel for many people due to its ease and simplicity.
SMS Two-Factor Authentication
2 Factor authentication is a prudent way to secure access to important business information, validate new account registrations, or to qualify mobile numbers before being added to a marketing database.
SMS Appointment Reminders
A timely reminder using SMS is a great way to improve customer satisfaction and is proven to save business money by reducing no shows to appointments and events.
Automate business processes, integrate disparate systems and build advanced applications on top of the Ubiquity API.
The Gomeeki Advantage
Not all platforms are created equal.
More than SMS
The advanced Ubiquity Cloud platform is packed with awesome features to help you win. From Native Push Notifications, Customer Identity Management, CRM and more, finally you can have a unified view of engagement, with the insight to take action.
Tailor made
Gomeeki has created award winning mobile solutions for many leading brands. Access our expertise to design best of breed applications with advanced communications baked into the core.
Passionate about service
Our customers love us because our support team are expert communications engineers who always go the extra mile.