PUSH NOTIFICATIONS BENEFITS
Push Notifications will increase daily app opens, engagement and ROI.
Push Notifications can be used to easily add location based marketing initiatives to your mobile app engagement strategy.
Push Notifications are an extremely cost effective channel to reach your customers via Mobile Applications.
PUSH NOTIFICATIONS FEATURES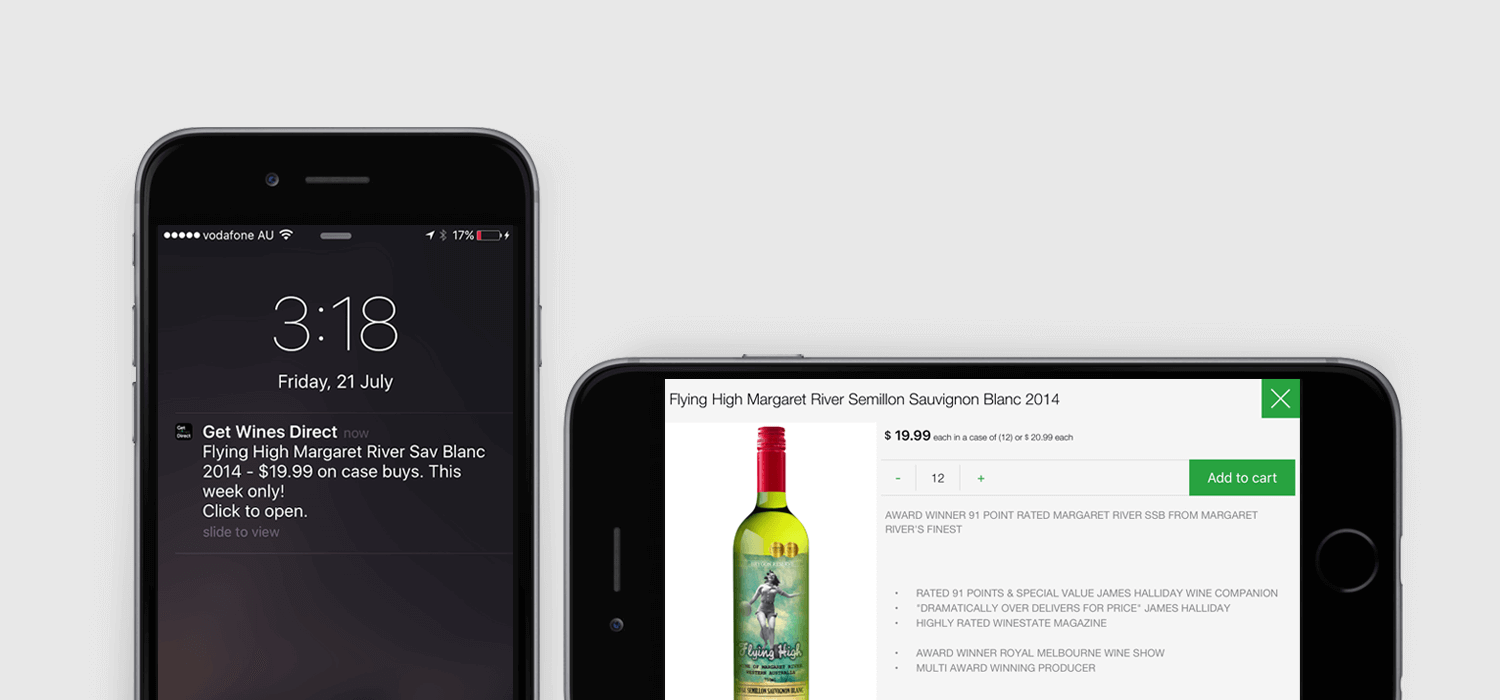 Increase sales and conversions by using Push Notifications taking users straight to the most relevant information inside your app.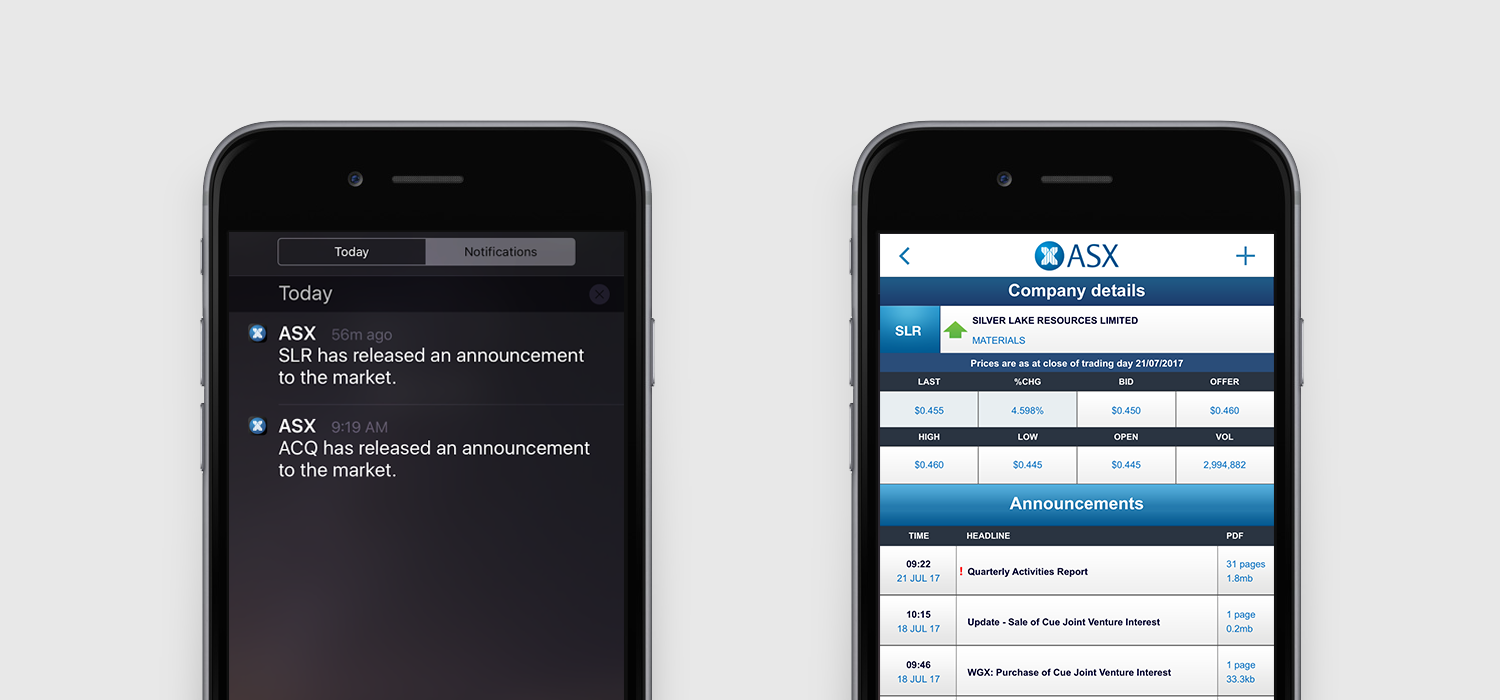 Time Sensitive information
Use Push Notifications to deliver time sensitive notifications such as stock alerts, limited time sales, or timely appointment reminders.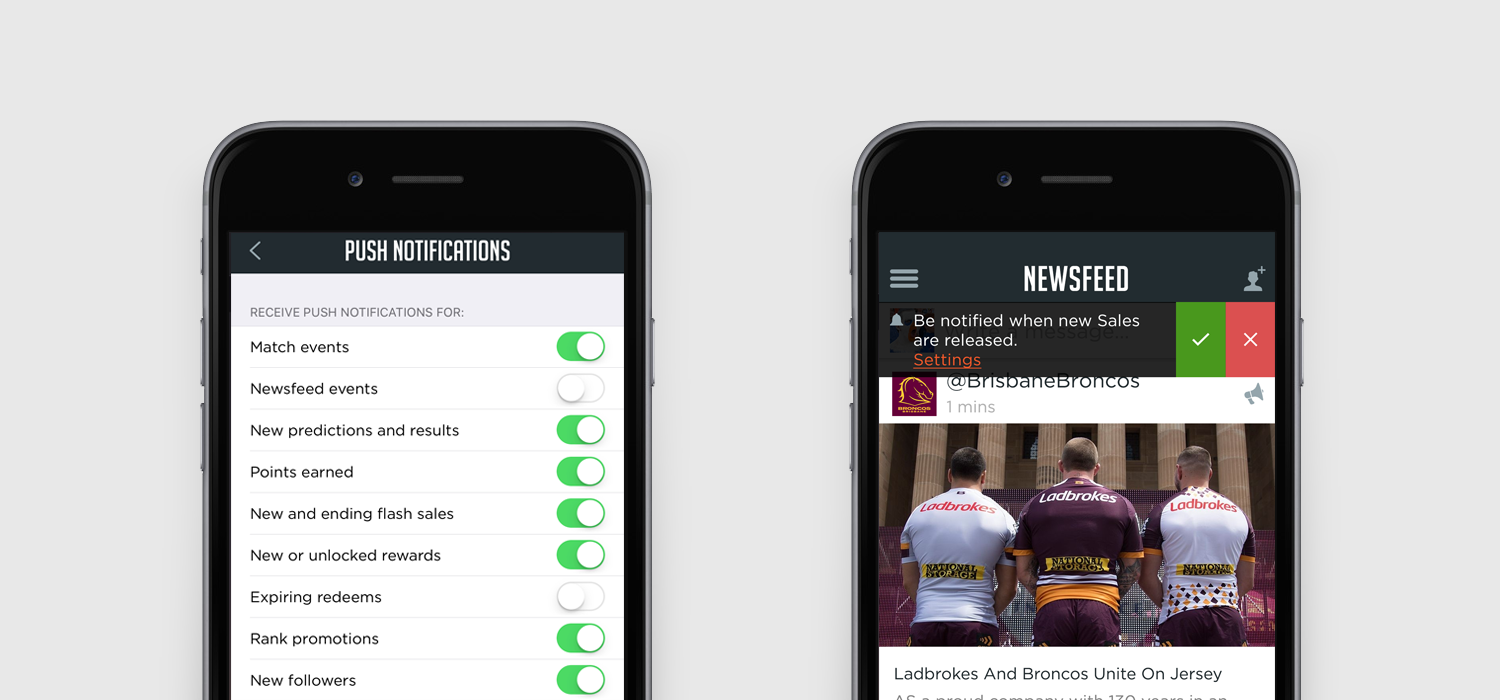 Create Preference Centres
Increase customer satisfaction by placing engagement in the hands of your users, allowing customers to engage on their terms.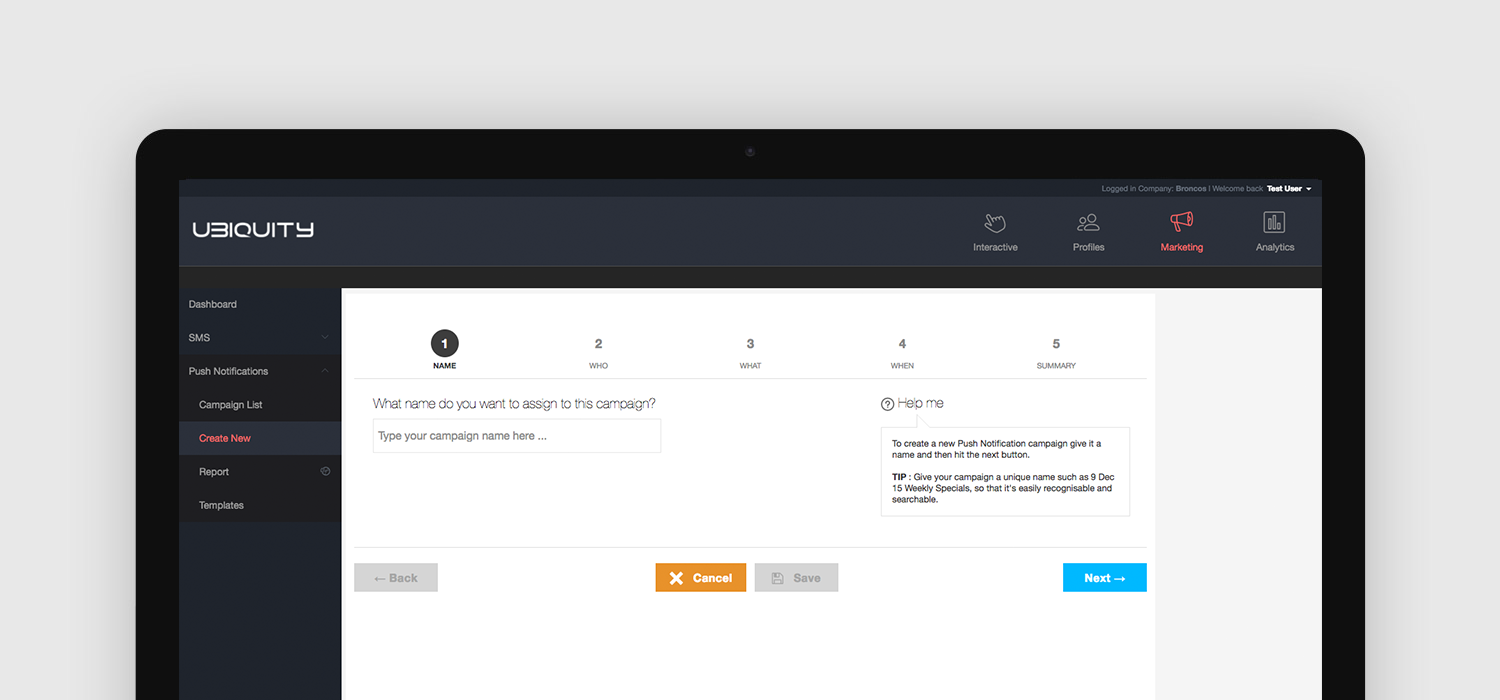 Easy to use Campaign Management Tool
Designed for non-technical team members to effortlessly create and manage 1-to-1 customer communications.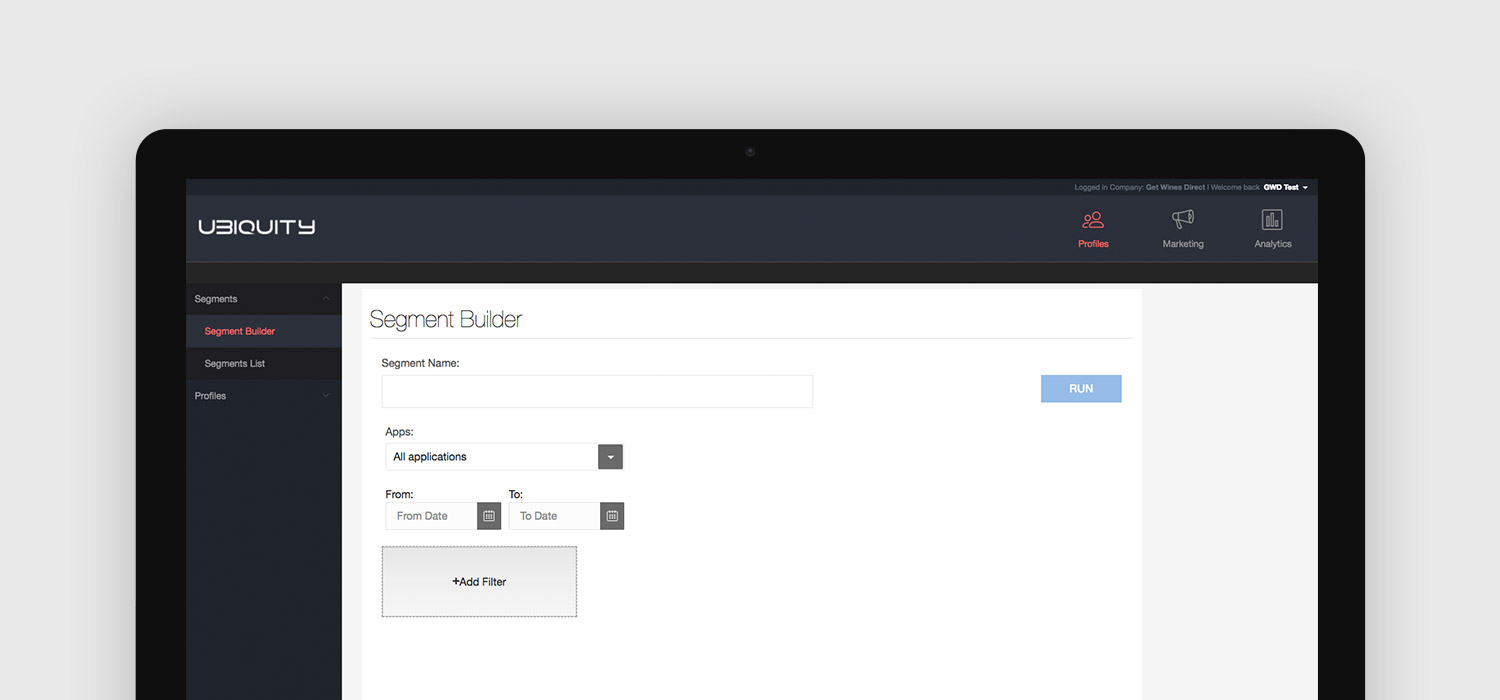 Create segmented groups within your customer base to deliver more targeted messages that increase open rates and conversions.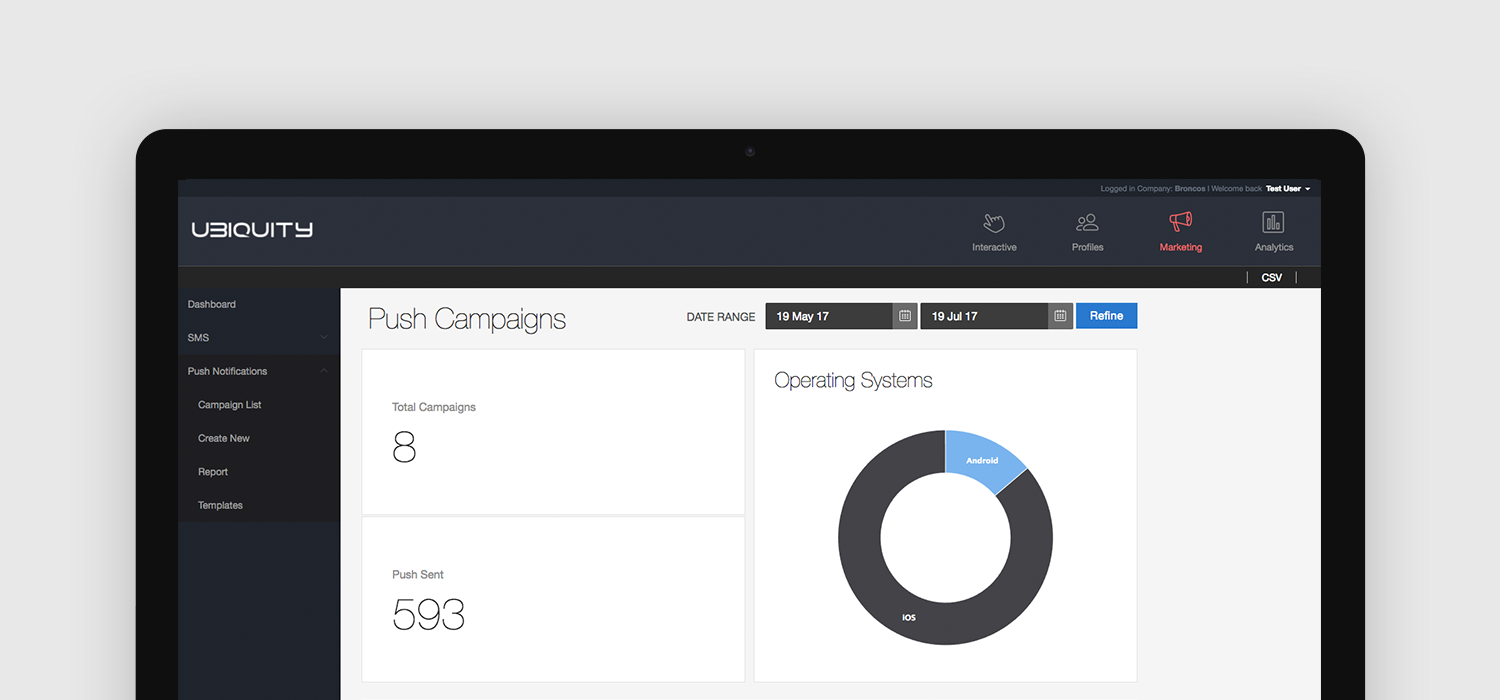 Rich dashboards and intelligent customer-centric analytics that empower your business with the insights for success.
The Gomeeki Advantage
Not all platforms are created equal.
Not just Push Notifications
The advanced Ubiquity Cloud platform is packed with awesome features to help you win. From SMS, Customer Identity Management, CRM, finally you can have a unified view of engagement, with the insight to take action. All supported by our specialists Mobile Application Development services.

Tailor made
Gomeeki has created award winning mobile solutions for many leading brands. Access our expertise to design best of breed applications with Messaging baked into the core.
Passionate about service
Our customers love us because our support team are expert communications engineers who always go the extra mile.