Grow your Business with SMS Marketing
Times are constantly changing in the world of marketing, and as a result, methods of marketing that used to be effective in the past may not be so anymore.  Take email marketing for example – in the past, more people paid attention to emails from companies marketing their services, but nowadays, a lot of people leave these kinds of emails unopened in their mailboxes, treating them as spam! The shift from email to SMS is happening. Now, you're probably asking "but what other choices are there?", and we came prepared.
There is a new trend, and it is proving to be a very effective method of marketing to boost sales at most companies. It is SMS marketing, and for the purpose of this article, we will run through six ways by which you can use SMS marketing to boost your sales. Pay attention.
1. Make an irrefutable offer
The kind of offer that you put on the table makes a lot of difference to your chances of getting the attention of your prospective customers. So, what kind of offers exactly do you need to make to get them hooked?
First of all, you should consider offering a service to them. The introduction and increasing popularity of smartphones in the world we live in gives you a wide range of possibilities regarding the kind of service you can offer – it's an open field really, a large, open field. Take for instance a marketer that works for a dating site that is trying to get people to sign up for weekly SMS dating tips. She/he could decide to offer a free informative/promotional video for people who sign up for the service – attaching a link to the video in the first SMS that is sent through.
That is just an example, and as a marketer, you should be able to find something that is related to the kind of services your company offers and build your 'bait' around it.
2. Find the sweet spot
Now, we will assume that you have successfully passed the first test and you have a good number of customers opted-in to your text messaging database. Great! You're probably thinking about adding even more customers to your list, and that's fine, but you should also be making sure that you do not lose the ones that you already have. There are little oversights and mistakes that you may make that will cause customers to unsubscribe, and one of them is "doing too much".
Customers will unsubscribe from your service quicker than they subscribed in the first place if you overload them with text messages. Yes, they signed up for it, but nobody wants to be spammed! You have to be able to identify the point where it begins to get too much and stop before you get to that point. Instead of aggressive marketing through the number of messages, you should work towards sending texts that actually add value – quality. Take for example a car dealership, sending a text message every week might not be the best idea, especially when some of these customers have already recently bought a car from you. You have got to pace your messages properly.
3. Choose your words wisely
A lot of phones will only display the first line of a text message in its preview, so you have to make sure that this first line is compelling enough to convince people to open up the text message and read the whole thing. A phrase such as "Buy a hot dog…" is likely to put customers off, as people would rather listen to what they have to gain first before listening to what they have to spend money on. So, think of something attention-grabbing in that first line, start with the value your service provides to the customer instead of what you want the customer to do for you, and it will make a world of difference.
SMS marketing has been identified as one of the most effective marketing strategies a business can adopt. Our SMS Marketing Solutions is a simple way to get your message out to the prospective or existing customers – instantly! Offer exclusive deals and coupons, beat off-peak downtime, upsell high margin goods and services or announce new products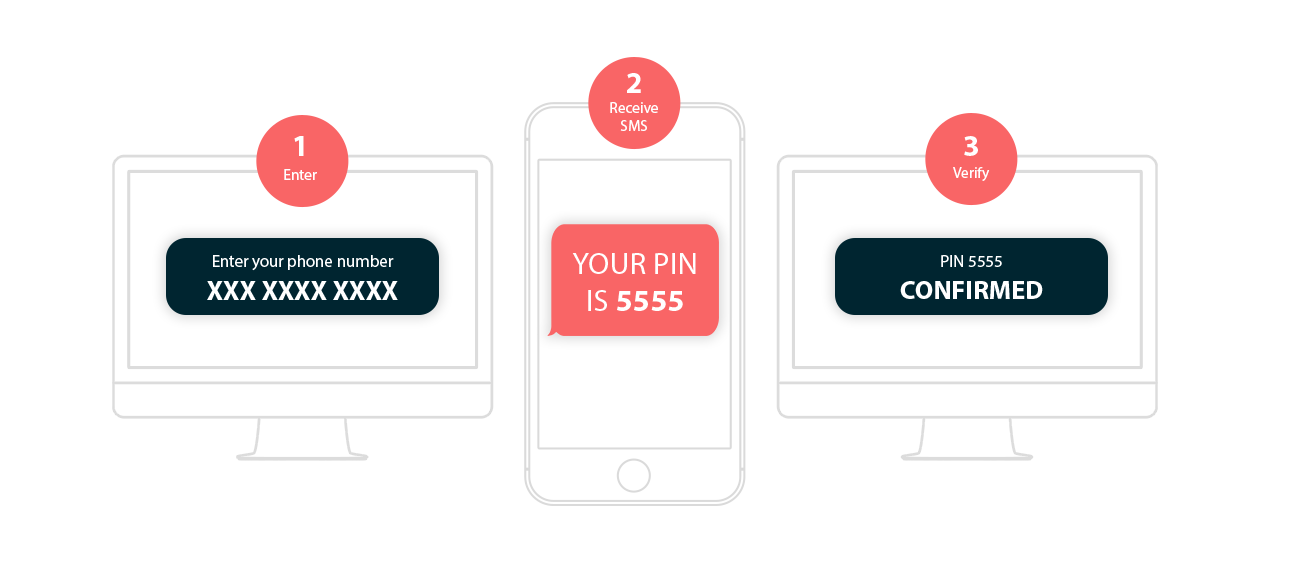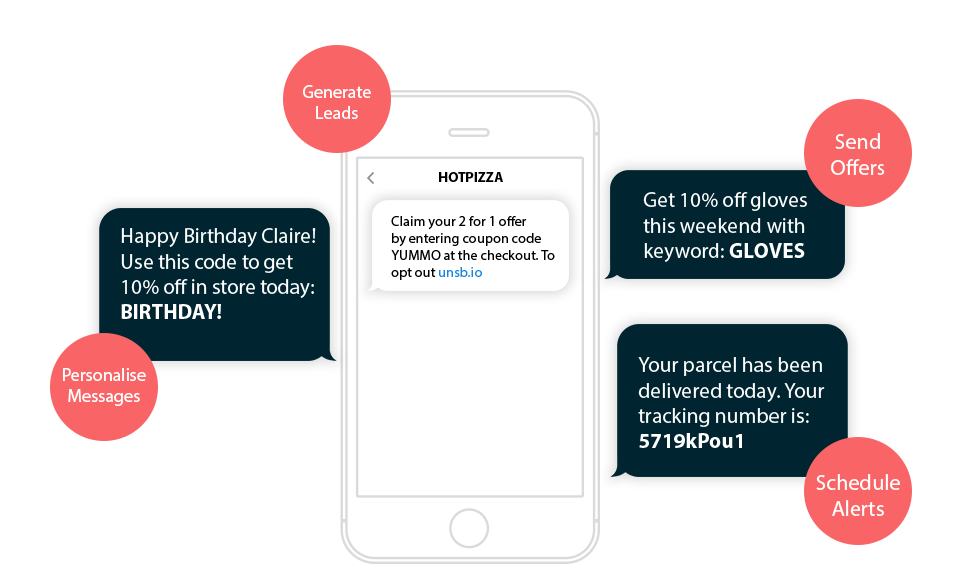 4.  Segment Your Audience
A lot of people usually complain about the email or SMS marketing they receive. The major reason for the complaint is that the majority of the marketing messages are useless.
Before Sending an SMS  you should segment your audience, you will be sure that the messages individuals get are those relevant to them. To do this, you should use data like demographics, and purchase history to ensure that your message gets to the right people.
5. Keep it simple
An SMS gives you about 160 characters to deliver your marketing message. You should use simplicity to connect with the audience. Your message can be as simple as:
10% off shoes. Ends Weekend. Click for more ( call to actions plays a key role, you must be sure before planning your mobile campaigns or SMS campaigns or even email campaigns that what actions you want your customers to take. It can be Buy, more info about the product or latest offers etc.  
6. Don't Be a Spammer 
You have to acknowledge that your ability to reach a customer through SMS is a privilege and not a right. Don't bother them too often with messages, no matter how important you think these messages are. Learn more about Spam act/ Spam rules and SMS Marketing laws in Australia before sending SMS messages.
Why Gomeeki?
Gomeeki, as a leading mobile app development company, also have SMS marketing solutions that are guaranteed to grow your business. More specifically, for SMS marketing, we can do the hard work for you. We recognize the fact that SMS marketing can be hard, especially when you're dealing with delivering high message volumes, always-on SMS request handlers, management of opt-ins and opt-outs and compliance issues.
Our powerful mobile marketing platform is designed to help you to handle all these and more so that you can focus all your energy on growing your business. We have 24*7 customer service with Australian support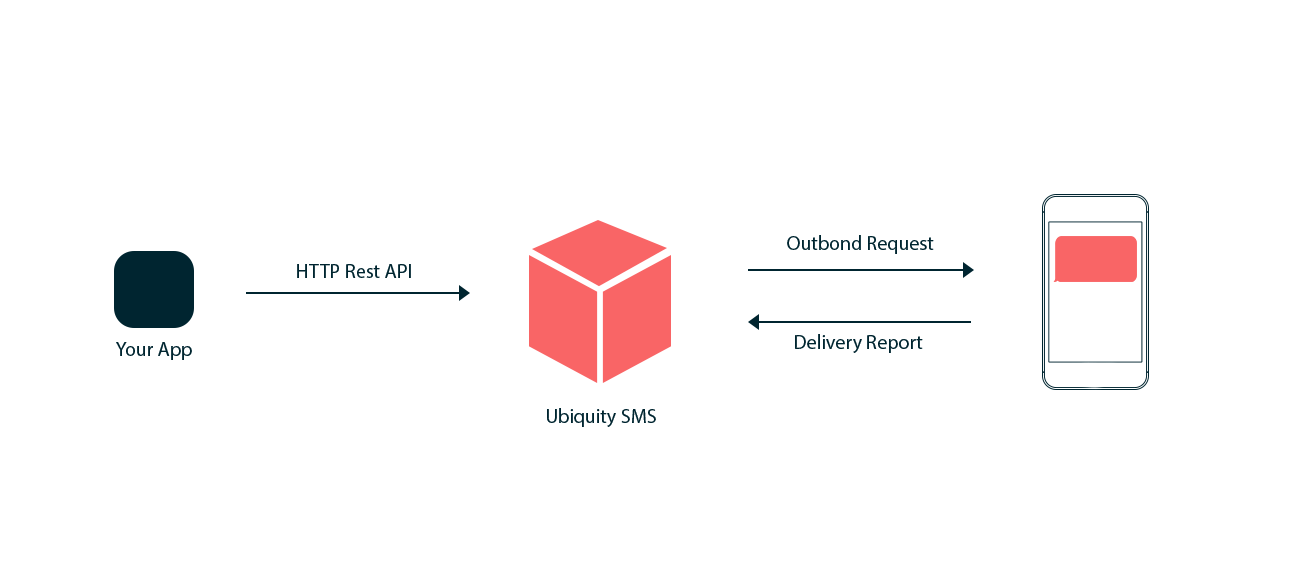 We've got SMS Marketing solutions for Sports teams, Insurance, Retail, Schools, NGOs, Marketing Agencies, and even Churches. Create innovative, interactive SMS marketing campaigns using our SMS text messaging. Want to know more about our SMS marketing solutions. Drive Business Growth With SMS Marketing ( also referred to as Bulk SMS & Text message marketing)
Brands We've Worked With

Take the step to move your business forward and reach out to us today to find out how our SMS Marketing Solutions can help you Boost your Sales!