How Much Does It Cost to Develop an App Like SnapChat?
If you are an avid Facebook user, you have more than likely run across many photos of friends with funny filters applied to them, such as the "Face Swap" filter.  With this filter, you and a friend can take a selfie together and then the filter will switch your faces so you can see exactly how funny you would look as someone else.  These types of filters are thanks to a little app known as SnapChat.
Why SnapChat Is a Success
SnapChat is one of the most successful mobile apps today. It is a messaging app whose success has been an inspiration to entrepreneurs. Every year, there is a 400% increase in the daily video views on SnapChat. No wonder it is one of the fastest growing social media apps. Developing an app like SnapChat is a good idea for a startup.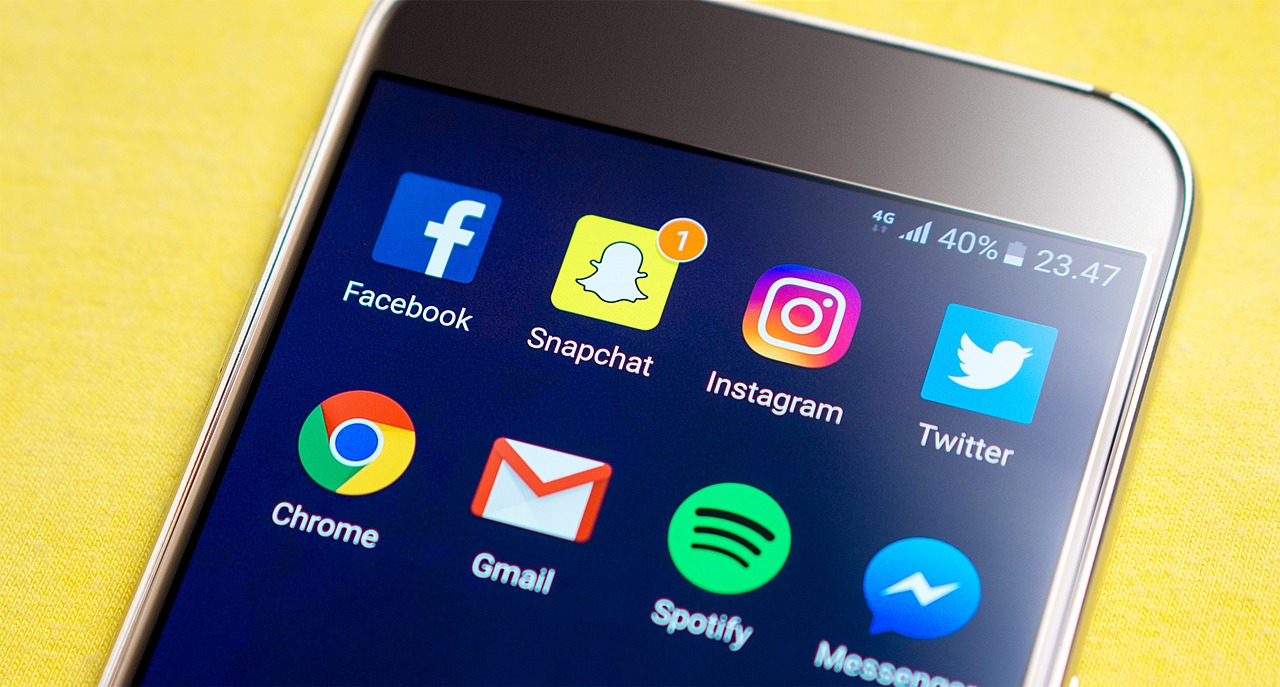 In addition to crazy filters, a feature that makes SnapChat unique among messaging apps is the disappearing messages. With SnapChat you can choose the amount of time you want the recipient to view your message (15, 20, 30 seconds, etc.). Once the recipient opens the message, the timer ticks down and then poof! Your message is gone and lost to the mysteries of technological space and time. In fact, about 35% of users got attracted to this app because of this feature. While developing an app like SnapChat, make sure your product is defined by at least one unique feature. This way, you have something that distinguishes you from the competition and attracts users to your app.
Other SnapChat features that make it popular among users are snap/stories, chat, discover stories and live stories. You should look for ways to make your users develop a habit of using your app. For example, most game apps offer users a reward for logging in and playing the game. Pretty smart right?
So, what are the features that an app like SnapChat should have?
Registration and Account Creation
You cannot log in to SnapChat using Facebook. So, you have to provide your date of birth, name, and phone number to create an account. 
Friend List and Contact Integration
SnapChat gives users different options to add new friends. You can search directly using their username or let the app import contacts from your address book. These two are the most basic options. Nearby users can be added, though, additional coding is required for this option to be viable.
The option that has caused the most excitement among users is the sharing of Snapcode via text, email, and other social media platforms. This code can be scanned on any device and it makes adding friends a breeze.
Disappearing Messages
One of the major selling points of SnapChat is the disappearing messages. When a user sends a message, it is downloaded temporarily to the receiver's phone. After the message has been viewed, it will be deleted from the receiver's phone within 24 hours. If the message is not viewed in 30 days, it will be deleted.
This SnapChat feature encourages users to send multimedia contents like no other app around. It is what really separates SnapChat from the competition.
Additional Features
Apart from this essential feature for your app, you can add some other cool features to your app. Some of these extra features on SnapChat are:
Audio and Video Notes
SnapChat users can now make audio and video calls. It is similar to FB messenger and Whatsapp in this way and does not depend on the user being online or not.
  Stickers
This is one of the features that make an app like SnapChat a business success. Stickers add to the aesthetic value of a messaging app. You should not underestimate their effect in attracting users to your app.
  Lenses/Filters
One other great feature that SnapChat has is the face modifying lenses. This feature was purchased from Looksery, a Ukrainian startup. It works on facial recognition technologies. So, if you want to build an app like SnapChat, you should add the cost of acquiring this feature. Mirror Reality SDK provides a less expensive alternative and is available for Android and iOS.
  SnapChat Stories
With the SnapChat stories, users can broadcast their multimedia contents publicly. These stories stay up for up to 24 hours and create a connection among users. This is one of the features that put SnapChat ahead of the completion and other social media apps have now adopted this feature. When developing your app like SnapChat, you can use Wowza Media Server for live streaming and distribute the content with a content delivery network.
  SnapChat Discover
The "Discover" option offers you different stories from editorial teams like BuzzFeed, Mashable, and CNN.
  Geofilters
This feature allows users to create graphical overlays that depend on the users' location. Therefore, It is important that you get developers that are good with Geocoding in order to add a similar feature to your app.
SnapChat has really caused a stir in the mobile app market and is very common among young adults. So, how much does it cost to develop an app like SnapChat? The cost of making an app like SnapChat depends on the number of features you want and the team that will be handling your app development.
Next time you are browsing on Facebook, take notice of all those photos that caught your eye when you were scrolling through your news feed. What made that photo unique? Was it an amusing filter? How do I get my photos to look like that? Or better yet, what is something I know could make it better/funnier? If you know that your great idea is unique and would help users become online photo rock stars, then what are you waiting for?!  Here at Gomeeki, we have a team of app developers that can help you build a customized app and make you the CEO of the next "go-to" app that people can't live without!
Chekout our blog post to find the Cost to develop an app like SnapChat
"Smartphones and tablets are transforming how and where we consume news and information. The ABC must meet the challenge of delivering content to the audience at a time they want and on the device and format they prefer."

Mark Scott

Managing Director, ABC
The Broncos evaluated numerous Fan Engagement solutions over recent years and Gomeeki's passionate & experienced team, combined with their innovative FanTribe platform was the only solution that we believe will deliver a winning mobile experience for our fans.

Terry Reader

Chief Commercial Officer, Brisbane Broncos NRL
"Health Partners selected Gomeeki on the basis that the services provided are far more than just an app development house. The relationship to date has delivered Health Partners the benefit of a much deeper insight into digital strategy, the power of Gomeeki's Ubiquity platform and a disciplined, structured development process. As a customer, we have been delighted with the quality and outcomes to date.

Colin Langmead

CIO- Health Partners