Powerful SMS API to automate business processes, integrate disparate systems and build bespoke applications.
More than just a simple SMS gateway
Ubiquity text message API allows you to go beyond just sending a text message to a phone. Create groups, manage and segment your lists, manage opt-ins and opt-outs — all at a higher layer in the API and platform.
Fast, reliable and flexible SMS API
Our SMS API service gives you a reliable, direct conduit to your users' mobile phones, with a fast connection and a robust and flexible platform.
We do the hard stuff for you
SMS can be challenging when you have to deal with delivering high message volumes, always-on SMS request handlers, management of opt-ins and opt-outs and compliance issues. Ubiquity handles all that for you, so you can focus on building your app.
Use our SMS text messaging API to allow callbacks requests for customer support, or instantly receive updates on benefit usage relating to an account.
Provide purchase delivery status updates, or alerts when a parcel will be delivered to ensure safe arrival of goods.
Allow account holders to text an SMS verification with 4 digit passcode before approving a transaction.
Promote your keyword plus stop number so commuters can text it and get back real-time travel information, estimated travel time, delays and more through our text message API.
Create innovative, interactive text marketing campaigns using our SMS text messaging API.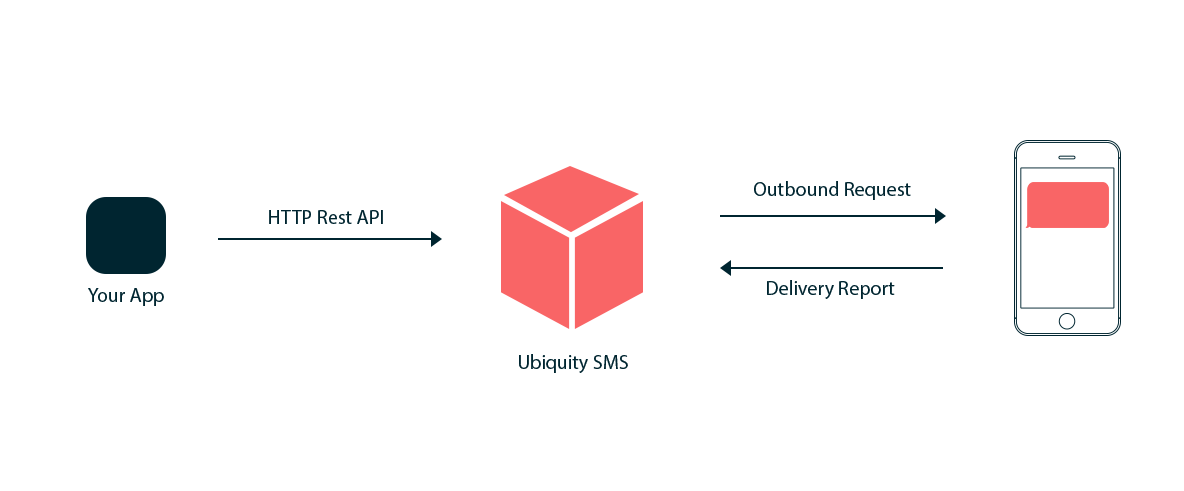 Advanced List Segmentation
Start growing sales today with no need to integrate into legacy and cumbersome business systems. Import CSV or Excel files and export captured leads to add back into master databases.
Track efforts and success in real-time with granular level reporting. See campaign deliverability, open rates, location, and more.
Receive delivery statuses
We return detailed status information about messages being delivered so you can measure quality of delivery & performance. And if your message failed to deliver, we give you a detailed breakdown of why.