CUSTOMER IDENTITY MANAGEMENT PLATFORM BENEFITS
Customer Identity Management Platform allows your business to acquire and recognise customers across all digital touch points.
Customer Identity Management Platform allows your business to convert unknown users into recognised customers to deliver a more personalised experience.
Customer Identity Management Platform allows your business to increase registration rates by up to 50%, while gaining access to users' rich, first party identity data.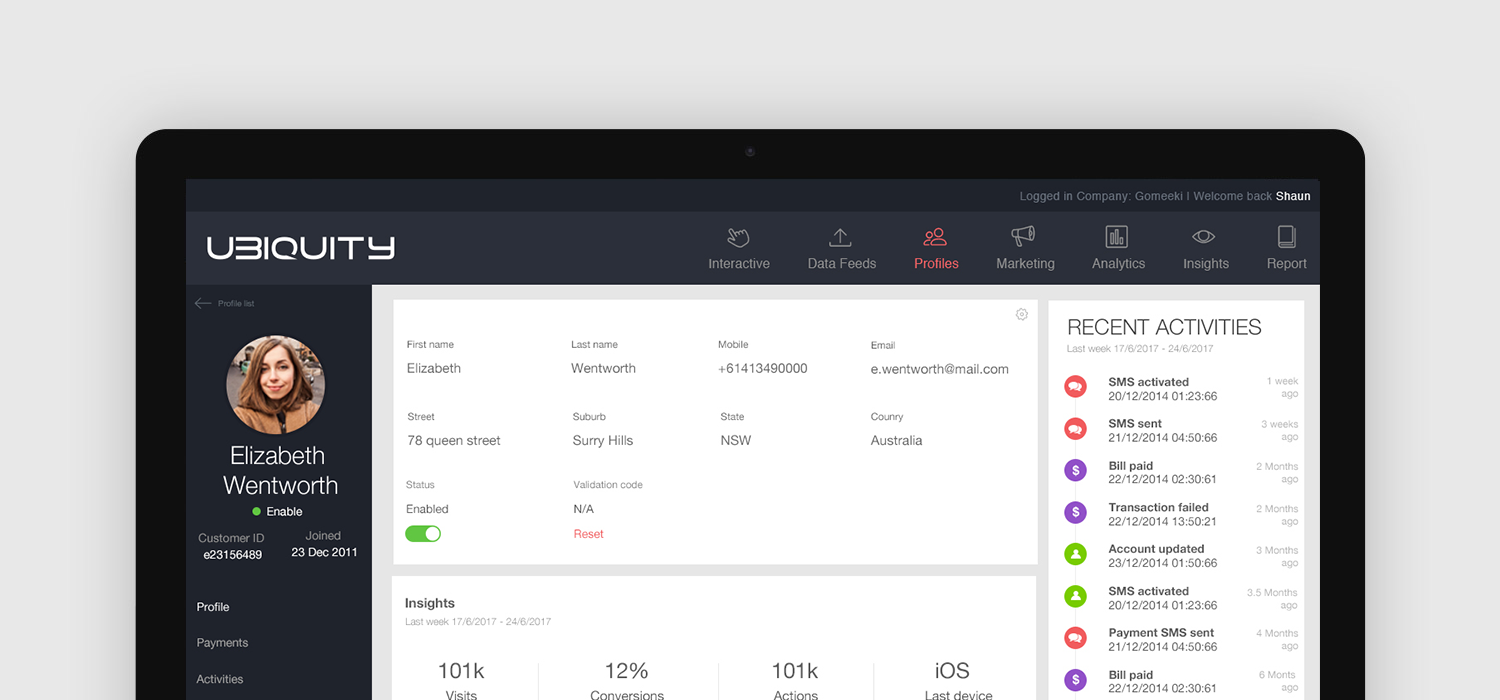 Customer Identity Management
Gomeeki's Customer Identity Management platform helps companies build a unified view of their customers by collecting and storing customer profile data to power personalised marketing. The platform encompasses social login, registration, customer profile data storage, customer segments, customer insights, single sign-on, and engagement.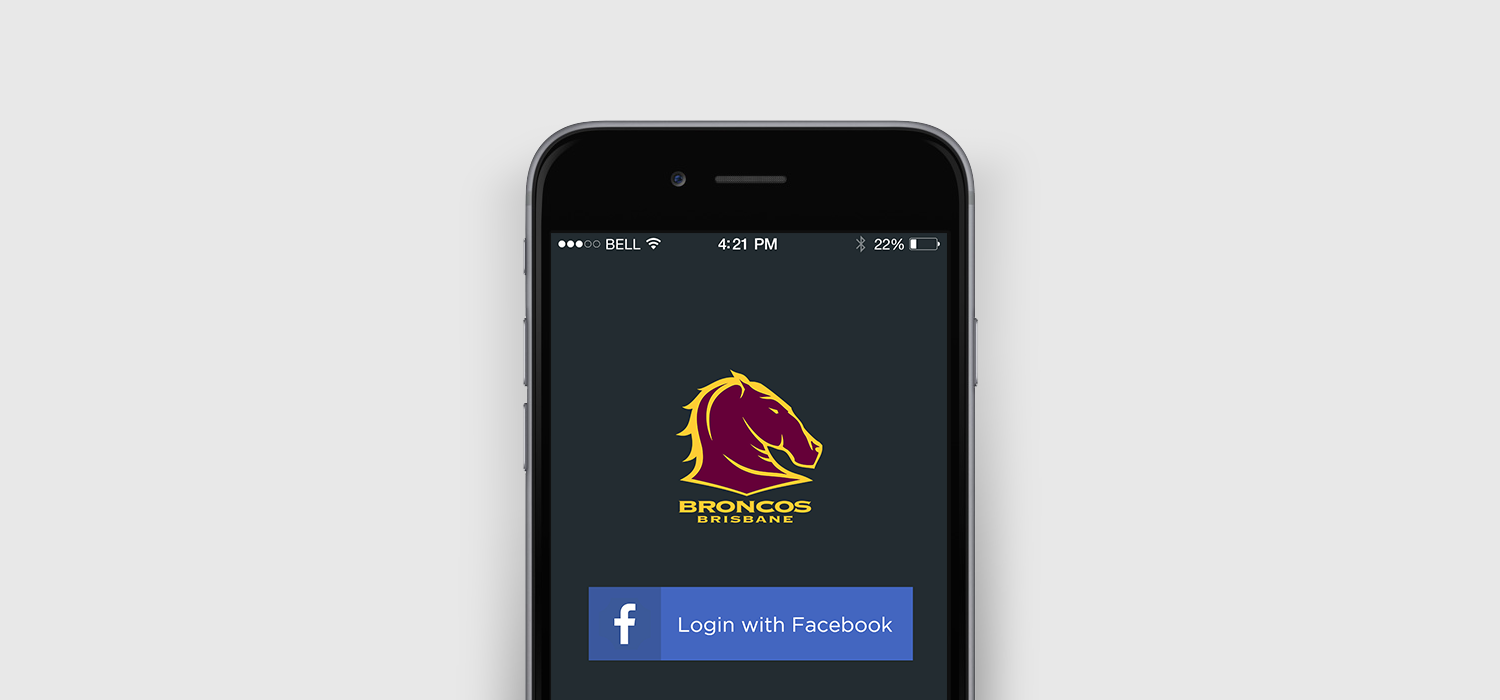 Increase Application Registration
The customer Identity Management platform's Social Login capability enables your customers to easily sign-up using their social network identity and navigate across multiple applications without needing to log in again.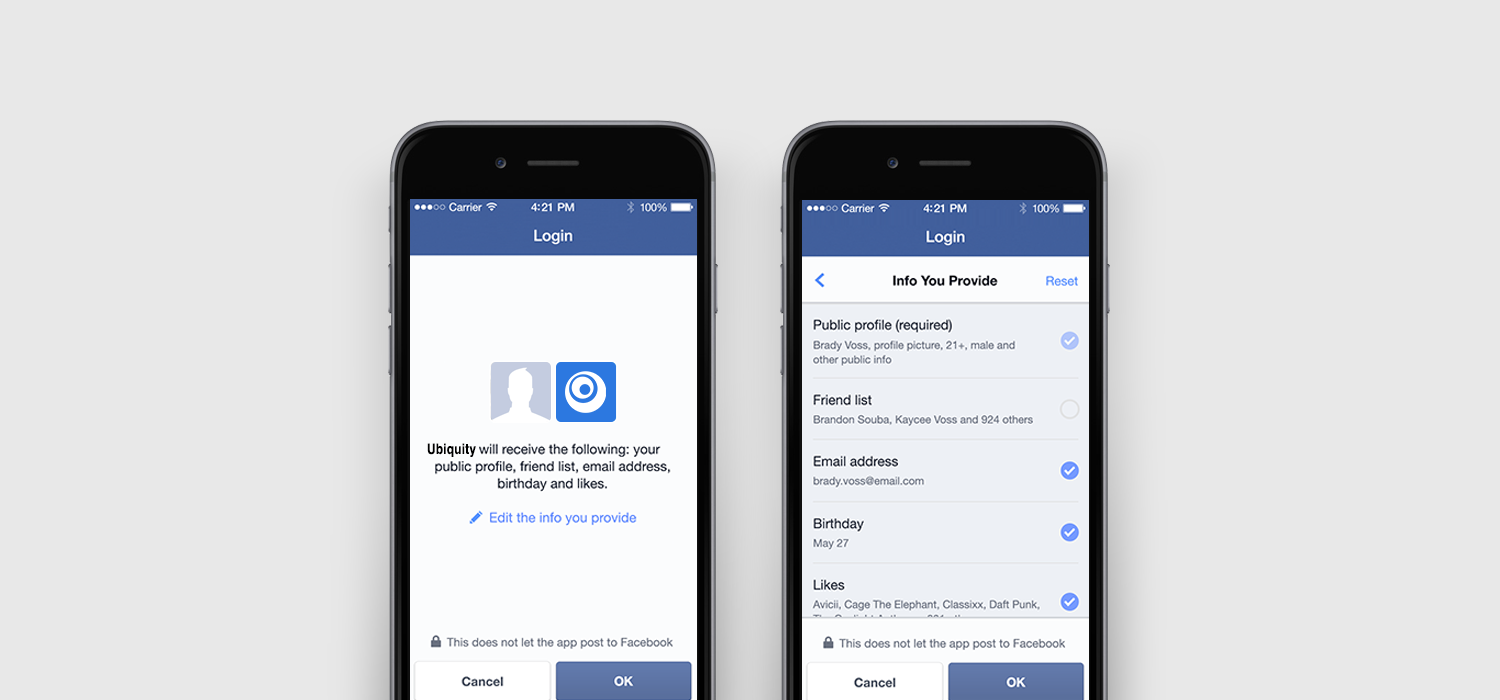 Gather Rich Social Profile Demographics
Our social login tool enables permission based access to rich profile data including interests, age, location, and other demographics. This customer profile data can be easily integrated between all your marketing applications, including email, CMS, and data management platforms.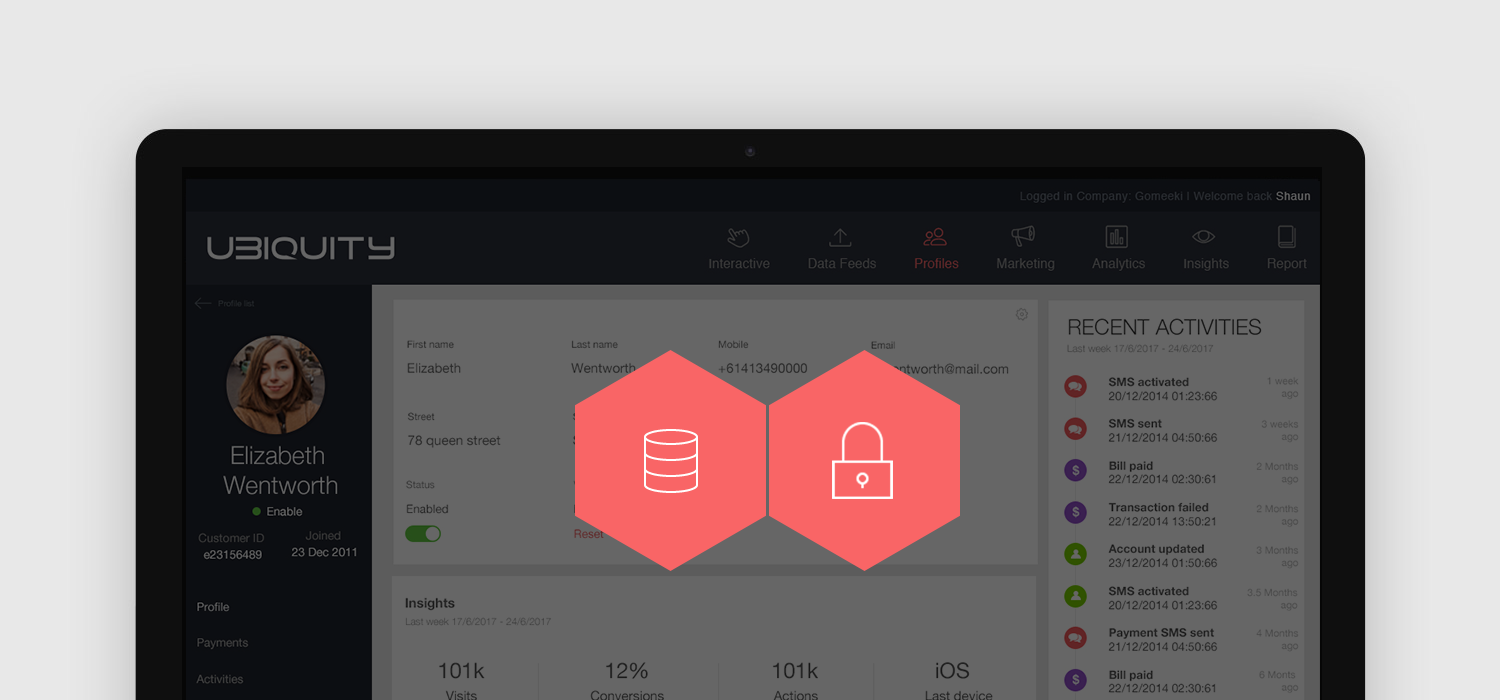 Store and Protect Your Customer Data
Gomeeki allows you to store and build a unified view of your customer data while being compliant and up-to-date with applicable privacy laws. Our processes have been architected to ensure the security and privacy of our customers data and that of their end users.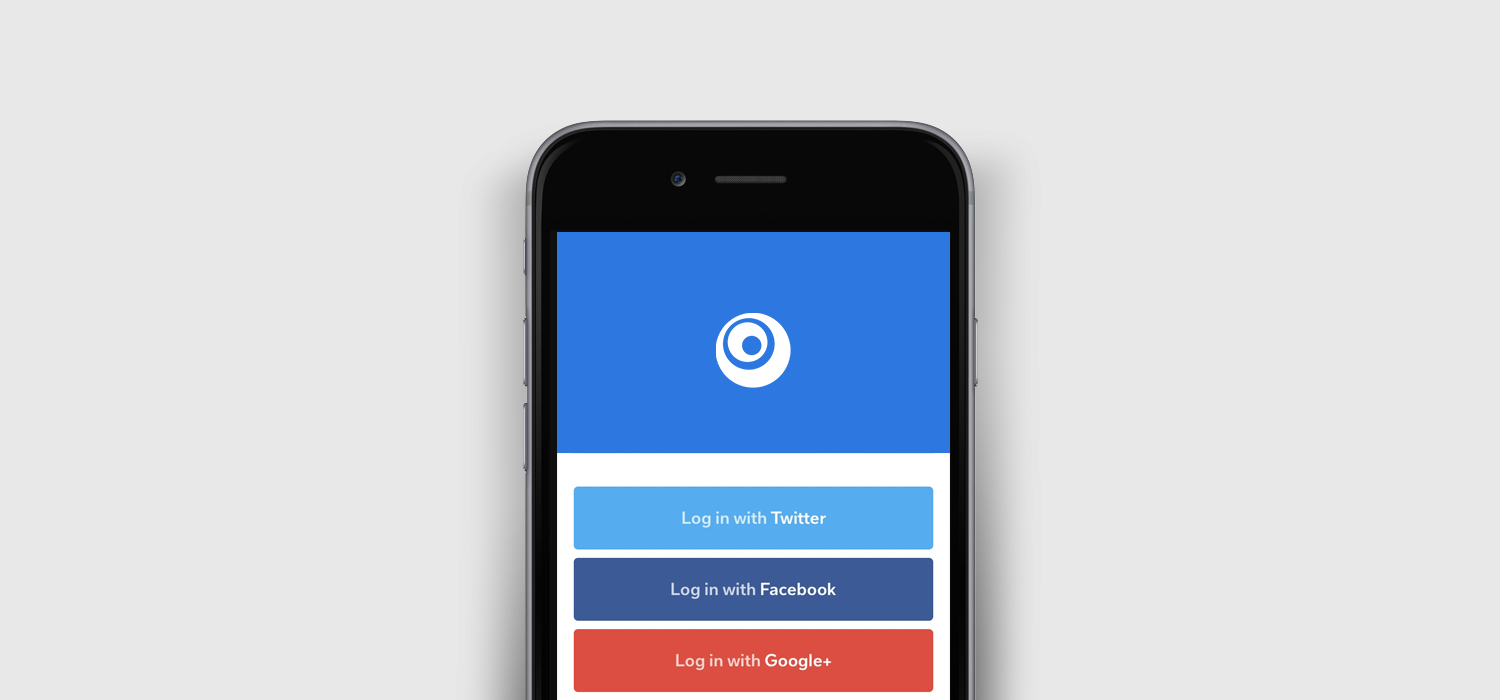 Support for 30+ Social Networks
Provide users the option to register or sign-in to your application with the click of a button using an existing identity from popular social networks such as Google, Facebook, Linkedin, Twitter and more.
Customer Identity Management Solutions For
The Gomeeki Advantage
Not all platforms are created equal.
Not just a Customer Identity Management Platform
The advanced Ubiquity Cloud platform is packed with awesome features to help you win. From SMS, Native Push Notifications, Analytics and more, finally you can have a unified view of engagement, with the insight to take action.
Tailor made
Gomeeki has created award winning mobile solutions for many leading brands. Access our expertise to design best of breed applications with advanced communications baked into the core.
Passionate about service
Our customers love us because our support team are expert communications engineers who always go the extra mile.