IOS & ANDROID APPS DELIVERED
"Fantribe app has enabled us to hit our goals of driving fan engagement and growth. Memberships have grown by a phenomenal 250% within a few months of launching the app."
Alexanda Licata, Associate Director, Digital Experience'.
Athletes Unlimited (AU) took its exclusive fan community to a new level with Gomeeki's Fantribe engagement platform and app – "The Unlimited Club". AU is a Network of next generation professional sports leagues based in New York, US.
The official Athletes Unlimited app delivers fans all the action from each AU league bringing them closer to the game than ever before. Fantribe platform grows, engages and monetises communities.
AU believes the traditional model of pro sports is not built to bring out the best in athletes, or to deliver the most to its fans. So it developed an all-new model for pro athletes and sports – and fans.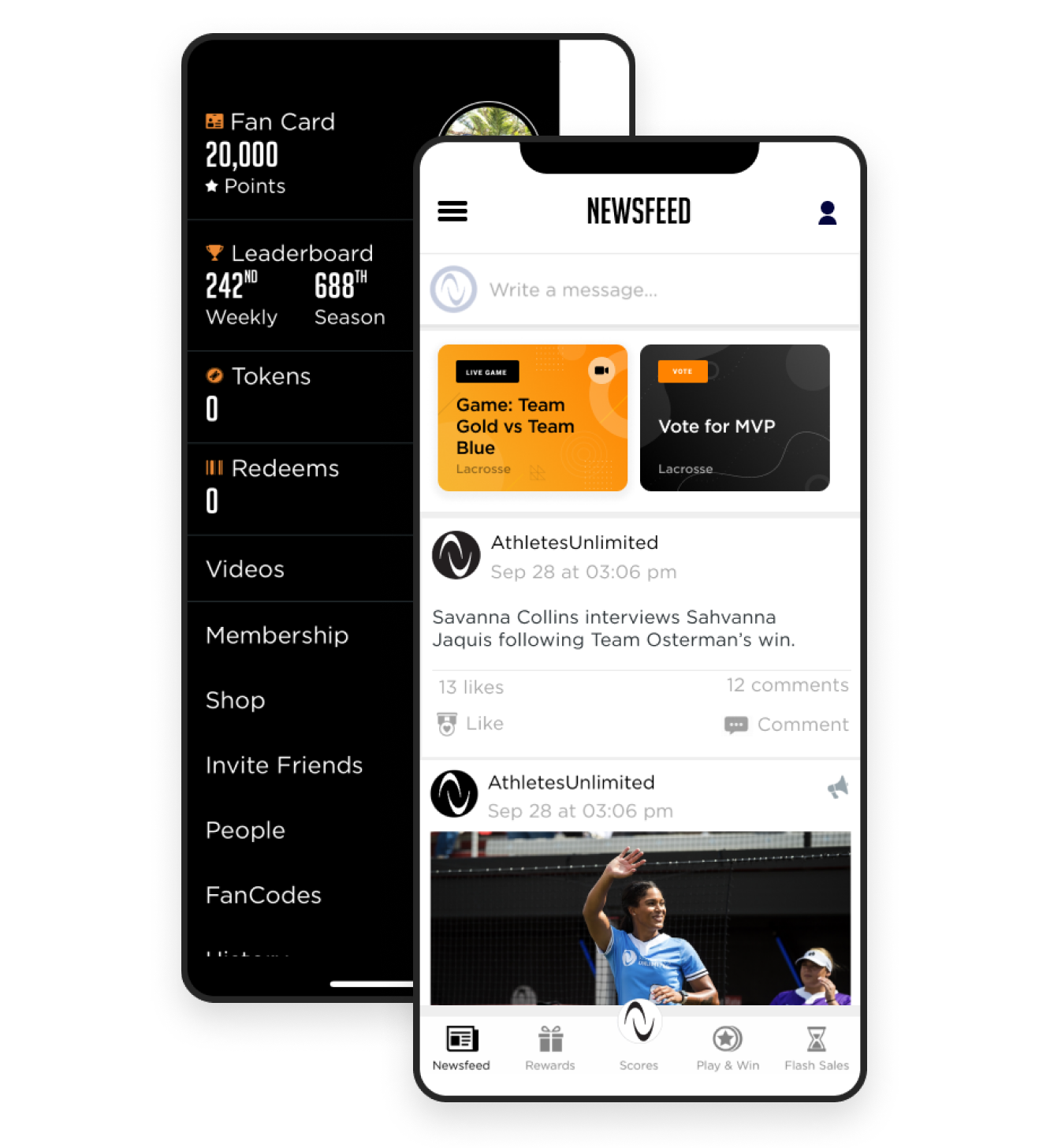 GOALS AND VISION
The goal was to create a unified experience where the fans could engage, interact and be rewarded in a single channel. To boost engagement, Athletes Unlimited was set out to create a mobile first experience that would address fans expectations.
Increase fan engagement, transforming fans to loyal brand advocates
Create an exclusive community of loyal fans where they can interact and connect with the athletes, beyond what is possible on social media platforms
Membership growth – both free and paid
Ability to reward fans
Increase brand awareness
AU WAS IMPRESSED BY THE COMBINATION OF TECHNICAL EXCELLENCE AND THE EXPERTISE OF THE GOMEEKI TEAM
Athletes Unlimited assessed multiple options to create the best possible outcome for the fan experience and realisation of the organisation's business goals. In particular, complete custom development  of an app was not a desirable solution due to complexity, costs and speed to market prohibitions in order to deliver a leading digital experience for the 2021 season.
With its end-to-end capabilities and extensive range of features, the Fantribe platform was selected as the preferred solution due to it meeting all of the identified criteria of an ideal fan experience for AU members.
Fantribe SaaS platform with end to end capability – technical capabilities addressed all requirements and more.
Unique, gamified engagement & loyalty solution, including fan codes, points and rewards.
Gomeeki team have a deep expertise and understanding of fandom and engagement.
Highly configurable and extensible platform enabling speed to market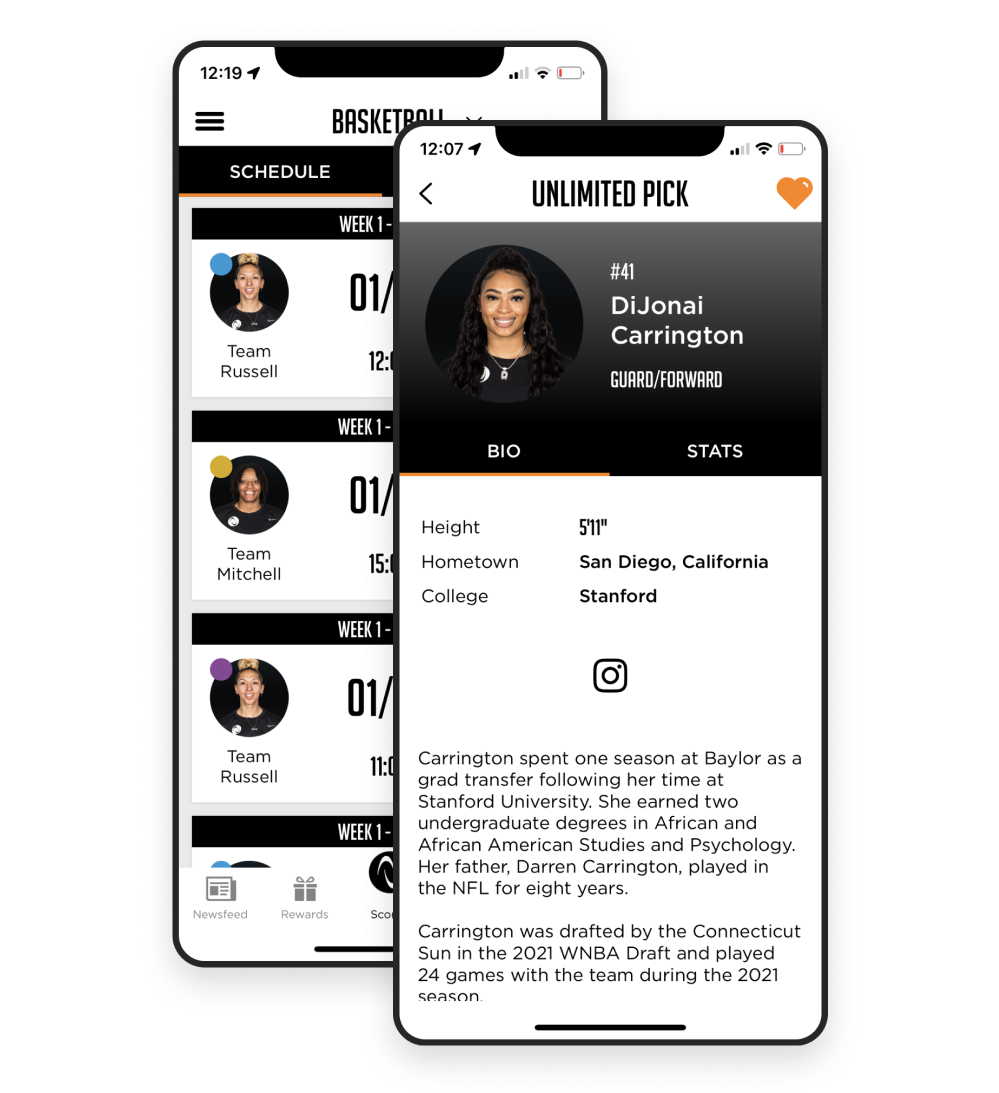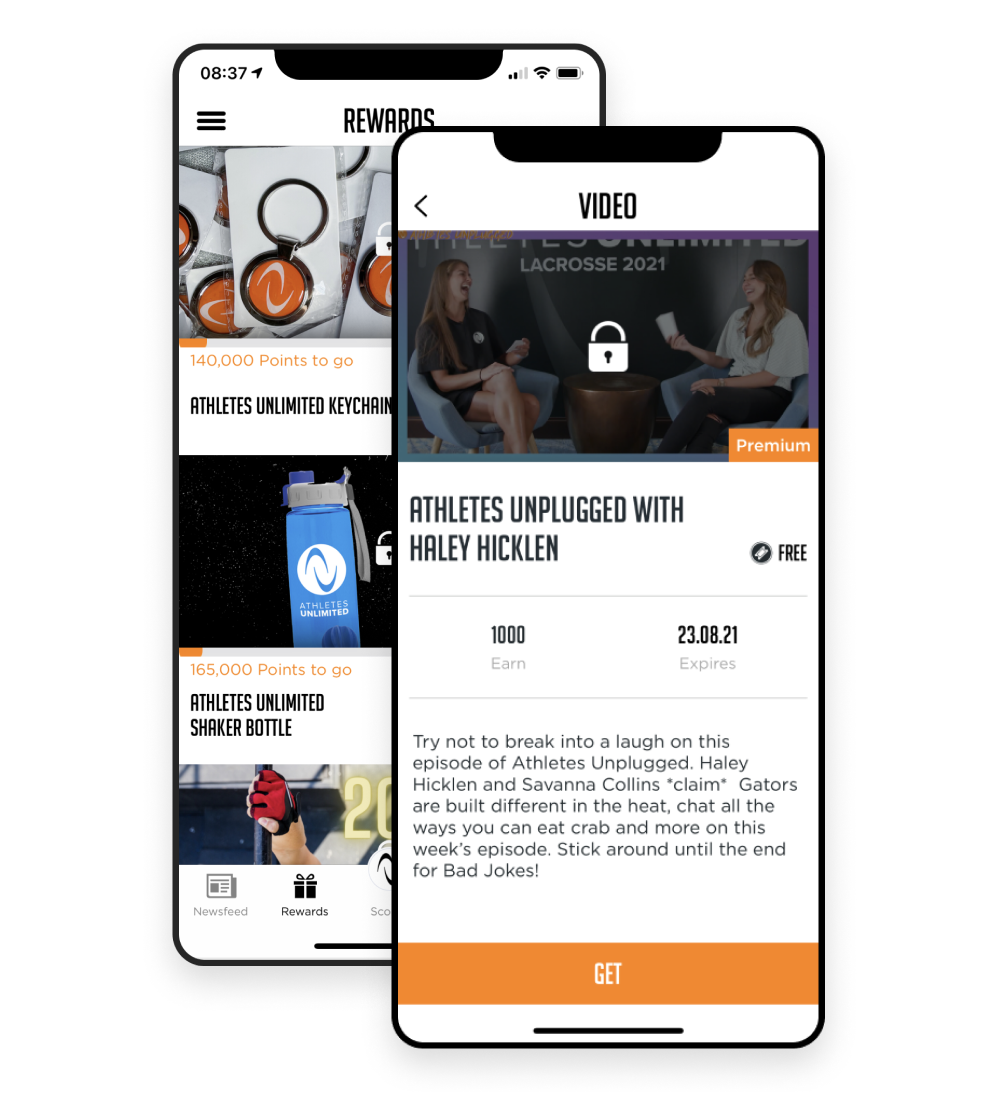 RESULTS EXCEEDED EXPECTATIONS: 250% MEMBERSHIP GROWTH 
The iOS and Android apps were launched in 2021 and have been well received from day one. The solution has enabled the business to meet their goals and even exceed company expectations.
With the new app, free membership registrations increased a phenomenal 250% from the previous season. App downloads overall were 50% higher than the targets set.
Fans have direct access to connect with their favourite athletes, engaging with content that goes beyond the game. The engagement features of the app such as Fan Codes for cross channel and in-venue engagement, coupled with the points system, have resonated well with users. One of the most exciting outcomes for Athletes Unlimited has been seeing the athletes themselves highly involved in the app, competing on the leaderboard and connecting with the community. Athletes drove 27% of app downloads, all stemming from some friendly competition. This truly creates a community where users and athletes connect, and has no doubt brought many new fans to the league.
"It was so cool to see the competition that we all share on the field make its way into the app"
Gven Svekis, Catcher from Athletes Unlimited Softball
Read more customer stories
With our years of experience creating mobile solutions for top brands, we can help you reduce risk and time-to-market. Partner with us for a tailored, winning strategy that sets you apart from the competition.